ABOUT RENDEZVOUS 2019
RV Lifestyle Conference: Education, Information & Inspiration for RVers

Main Event: October 21-25, 2019
Event Overview
Rendezvous is a 5-day RV lifestyle conference designed for RVers looking for information, education and inspiration!
The 9th annual RV conference event will feature a variety of seminars, group activities, workshops, and social gatherings all geared towards delivering the information and resources you need to make your life on the road the best possible!
Our speakers & sponsors have come together with you in mind, crafting seminars and small workshops to dive into the details of specific RV topics with a personal touch. Designed for those dreaming and planning for RV life as well as those who are looking to improve life on the road!
Our goal is for you to leave with all the tools you need to be successful in RV living, Workamping, small business ownership and much more!
Be part of the annual RV lifestyle conference event that brings RVers together for a fun-filled week of learning how to hit the road, work along the way, and go farther with tips and tricks from industry experts!
Job Fair For RVers
The 2019 Rendezvous will again feature an Employer Job Fair! Employers will be on site to talk about their programs with potential applicants and inform Workampers on the hiring process and available positions. Many employers will be participating in the job fair, with some recruiting live or accepting onsite applications. All attendees will have the chance to meet and greet potential employers to ask questions live regarding job opportunities and future seasons!
---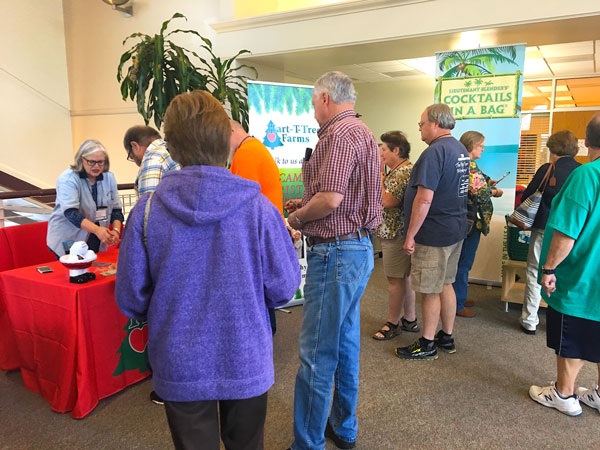 We're Bringing Back !
Kampopoly is a fun new event game we played at Rendezvous for the first time in 2018! It was such a big hit, we've decided to make it part of the annual event and are bringing it back for the second year. The majority of the game is played by collecting colored game pieces which you will match to coordinating spaces on your game board, provided during registration. Matching all the pieces in a color set will lead to big wins of great prizes ranging from Instant Pots, to RV Tech Courses, GoPro Action Cameras and much more!
In addition, attendees are also awarded game cash for certain action, which can be collected and used to bid on more prizes in the Kampopoly auction!
Basic Game Play
Starter game packs, including a game board, game pieces and cash, will be provided during registration. You'll receive at least $1000 in starter game cash for each ticket purchased!
Attendees will earn cash and game pieces for completing activities including, but not limited to: early registration, VIP ticket purchases, survey completion, attending seminars, arriving early, participating in the pre-event rally, attending potlucks and much more!
Players who collect all the matching game pieces for a specific color set win that prize!
Game cash will be used to bid on items in the Kampopoly Auction to buy a variety of items provided by Workamper News and our sponsors!
---
Bonus Workshops are being offered by several of the 2019 Rendezvous presenters. These special, hands-on Workshops are hosted by individual presenters on a wide range of topics and offer a smaller group session with more in-depth coverage of your favorite topics. Plan to join in on the fun on one or several of the bonus Workshops available this year!
Workamper Boot Camp
Budgeting For Full-Time RV Travel
Practical Guidance For Decluttering & Downsizing
Smartphone Photography & More
Ambassador Training Day