The bonus session line-up for the 2018 Rendezvous has not been finalized yet. We will continue to add new bonus sessions as we get them lined up.
A few of the presenters for the 2018 Workamper Rendezvous have graciously offered to do some special Bonus training sessions on Monday October 15th and Friday October 19th. Plan to join the presenters of your choice, for some smaller group sessions and one-on-one workshops.
---
Workamper Boot Camp
Presented by Steve Anderson, President of Workamper News
As a new recruit into the Workamper Boot Camp, you will have your eyes opened to the possibilities of the Workamping lifestyle and what it will mean to your future. You will experience a regimen of who, what, why, and how - along with development of the successful Workamper mindset. We will discuss basic newbie RVer questions like, what rig to buy, where to travel, gaining the most enjoyment from the RVing lifestyle, when to get started, and more! Attending the Workamper Boot Camp will hone your tactical decision making skills and will have a definite impact on your future! In addition to the knowledge you will gain, you will also be trained in the tactical use of Workamper.com, your weapons arsenal. Completion of your training will take your Workamping lifestyle to a new level, providing you with a leg-up on any untrained recruit you might encounter in the field. You will be given the tools you need to be successful in the world of Workamping and beyond!  
Monday, October 15, 2018
Register Now - FREE EVENT
---
Dreamer Discovery Day
Presented by Terry Cooper, The Texas RV Professor
Your RV will be one of the largest financial investments you will make as you step into the exciting lifestyle of Workamping. While it is perfectly normal to have more questions than answers, fear of the unknown can cause you to second guess your decision. Come spend a full day in this personal workshop where you will jumpstart your knowledge as to which RV is best for you and your needs. Topics that will be discussed: The types of RVs best for Workamping - Motorized vs Towable, New vs Used. Which floor plans work well for full timing and how do your appliances work. Why it is important to know the difference between 30 amp and 50 amp shore power. Then top off the day with a Tour of Homes with Evada and Terry Cooper as they give you a personal tour of their home on wheels. Space is limited, so reserve your seat today for this fact filled workshop that will help you discover the RV that is right for you.
9 a.m. to 4:15 p.m.
Friday, October 19, 2018
Register Now $99/person - 25% off for partner  
---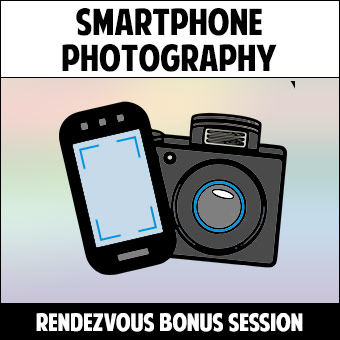 Smartphone Photography and more Workshop
Presented by Chris and Jim Guld, The Geeks on Tour
For people with iPhones/iPads or Android phones and tablets – from beginners to advanced, everyone learns something in this class. If you've never taken a selfie, or figured out how turn your flash on or off – not to worry, that's where we'll start. The class is hands on. You need to bring your phone or tablet as we will have you exploring and experimenting with all its camera-related features. Like learning to swim by jumping into the deep end, you will have assignments and you will need to discover the way your device works to accomplish them. In your pocket you have one of the most sophisticated cameras ever developed, it can do things that Ansel Adams never even dreamed of! Just a tap on the HDR button produces results that took hours of preparation in Ansel's day. Don't know what HDR is? We'll teach you!. Want to show that masterpiece to friends and family around the world? It's a simple click on the Share button. Automatically backup all your pictures for safekeeping by using the free Google Photos app. Never worry about losing your phone again. The camera in your phone also does more than take photographs – it can file receipts and save them for Tax day, it can scan QR codes, and deposit checks. That's why we call the class "and More" rather than just photography – we will show you some of these other uses.
Geeks on Tour will be presenting 2 (identical) sessions.
Space is limited to the first 20 people in each session. Pre-registration here on this website instead of at the event is advised.
Time: TBD - Friday, October 19, 2018 
Regular Attendee - Register Here - $40
Geeks on Tour Members Only - Register Here - $30  
---
Ambassador Training Day
Presented by Steve Anderson & Dana Rose, Workamper News / Rving Network
The goal of this training is to provide all our Ambassadors with a level of confidence to meet the potential customer and make a successful presentation. We will review marketing tools and resources that you will use to reach your audience and close the sale. Presentation suggestions and demonstrations along with role play will help embed these skills for later use. We will have met our goal when you have your elevator speech down and can easily carry on a conversation that can turn into a sales opportunity. Join us for this FREE training session, available to all current RVing Lifestyle Ambassadors, and take your level of confidence to new heights. You will be glad you did. See you at the training.
Time: 9 a.m. to 12 p.m.
Friday, October 19, 2018
Register Here
---
What Others Are Saying
(Hover your mouse over the testimonial to pause rotation)
---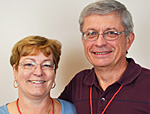 Insure Our Success…
We came here to learn about how to make Workamping work for us. We have more than met our goal. The knowledge we have gained will insure our success in our new life.

Excellent Way To Learn…
This was an excellent way to learn more about the Workamper experience and strategy.

Great Path To Confidence…
I have met some totally awesome people that have not only inspired me, but have encouraged me to continue on in pursuit of this new and exciting adventure! I definitely feel far more knowledgeable about the lifestyle and knowledge is a great path to confidence!

Rendezvous Rocks…
Rendezvous Rocks! You'd think after 2 previous Rendezvous' that there wouldn't be anything left to learn. WRONG! If you aren't actively learning and growing - you might as well be sitting in a rocking chair going nowhere and waiting to be put 6 foot under!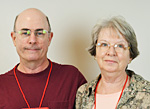 Given Us The Complete Picture…
We have just started our dreaming and looking at full-time RVing (in 3 years or so). The Rendezvous has given us the complete picture of working – from start to full-time employment. We now have a very clear idea on what Workamping is all about and how to proceed. We've met a lot of great people and got ideas from others that probably wouldn't have occurred to us. We expect to attend future Rendezvous to learn more.

Truly Inspirational…
This was my first time to attend, but it will not be the last. I've enjoyed this so much. I especially enjoyed visiting with experienced Workampers. It was truly inspirational.

Best Thing I've Ever Done…
This was one of the best things I've ever done! After 4 years of full-timing I thought I knew a lot but no, i found out so much in a short time. Everyone was so helpful and excited about what was going on.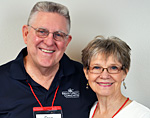 Very Enlightening…
This has been a very enlightening few days. I feel much more at ease with our decision to leave our present job and go down the road in our fifth wheel. Becoming Gold members opens a door to so much information and help that will be very valuable to us. We are getting several books and CDs that will give us even more guidance to smooth the road ahead. I am very excited about the potential of the lifestyle.


So Many Resources…
Anyone interested in the RV lifestyle needs to experience a Rendezvous. I know of nowhere where so many resources can be found in one place – face-to-face interaction is by far more informative than reading or watching DVDs, etc. The opportunity to talk to those who have made this decision and living the RV lifestyle was very positive.

I Wouldn't Change A Thing…
Could be the most beneficial time I've spent in a conference setting. Not only did the individual classes provide information and inspiration, the roundtables and large group sessions were a confirmation of things I have thought of but done nothing about. I wouldn't change a thing!

Outstanding…
Educational opportunities were outstanding. Presenters knew how to communicate. Excellent organization! Wonderful week! Being here was well worth the expense!

SO Well Organized…
This Workamper Rendezvous was SO well organized! Each & every seminar was well prepared and clearly presented and there were plenty of places to make notes in the smartly organized personalized binders. Things were well timed and fun to attend. It seemed that every little detail was thought of, including a page to make new friends/connections. We've been made to feel VERY welcome. BRAVO!

Much More Knowledgable Now…
Great classes. The roundtable discussions were great; they brought up topics we didn't even know to ask questions about, like insurance and mail forwarding. I am much more knowledgeable now about the lifestyle.
Wonderful Learning Experieince…
This has been a wonderful learning experience for a new dreamer. The people are so helpful and exciting - I have met lots of new friends. The seminars have helped cement my decision to do & enjoy this lifestyle.