8 Steps to Building & Growing Your Business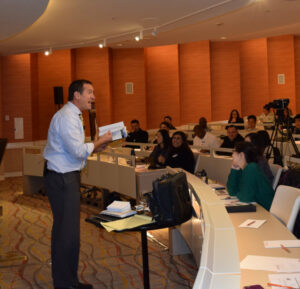 Imagine a CPA/Tax Attorney Entrepreneur who can entertain you! Mark calls it Edutainment – when he takes what can be boring tax law and accounting principles and teaches you how to use the law to maximize your business life.
His knowledge and ability to explain tax law and business concepts will provide you a leapfrog effect on the successful development of your new business, or the advancement of your current business.
Join us for this special live seminar when Mark will provide you an accelerated launch into the 8 Steps to Building & Growing Your Business.
Mark will introduce topics such as:
Business concept design and planning
Raising capital
Developing your business and strategic plan
Banking and Bookkeeping
Marketing strategies
Systemizing your business
Reducing expenses and tax planning
Legal procedures Moving Forward
All of these topics are key in the successful development and growth of your business. Join us as Mark teaches us how each topic can impact our lives and turn what might have been a minimum business, into a thriving business.
Seats are limited, so register your seat now and meet Mark and plan to be edutained and surprised at the level of understanding you will gain in a short amount of time.
Register today!
$99/individual or $149/couple
THIS SPECIAL BONUS EVENT IS TAKING PLACE AFTER THE MAIN RENDEZVOUS EVENT
Saturday morning, October 20th
Register Now