The Small Biz RVer: Become Your Own Boss - Steve Anderson
NEWS FLASH! Small Business Development has become an invaluable tool for many Americans today! As a result, thousands of Small Businesses are being developed by RVers who are capitalizing on this American Dream. RVers have learned that they can subsidize their dreams to travel while earning money and saving on taxes by developing and operating a small business they run from their RV.
Join Steve Anderson, Workamper News President and Director of Possibilities for this in-depth small business training session, designed to ensure you understand the WHY behind just how important to your future Workamping lifestyle this is! Steve will be joined by Mark J. Kohler, CPA/Attorney, via Live Skype during the training. Mark will drill home HOW you can earn additional income and send less of it away in the form of taxes. Providing you with a strategy of HOW you can start your small business and WHAT steps you need to implement that will enhance your RVing life forever!
---
RVing Lifestyle Ambassadors: Earn at Your Own Pace - Dana Rose & Steve Anderson
Discover a program you can utilize as you explore! Be your own boss and make your own hours! The RVing Lifestyle Program will provide you with the information and tools you need to share with hundreds and hundreds of fellow RVers across America about the RVing Lifestyle.
This training will be presented by Steve Anderson & Dana Rose, Champion of the Ambassador Program. Hear how with authorized training you can become an RVing Lifestyle Ambassador to further your Workamping & RVing Success with an additional stream of income, made simply by informing others you meet along the way!
As an Ambassador, you will have the right equipment and the knowledge on how to use them. You'll have the tools you need out on the road to specifically enlighten others on the RVing lifestyle and help them gain an understanding of how to get started and experience the most awesome alternative lifestyle in America today! You will learn how you can take advantage of this opportunity to earn income to support your own travels and how you may be able to take advantage of tax benefits not previously available to you!
---
Volts, Amps and Purple Monkeys - Terry Cooper 
Did you know that every RV has 3 separate electrical systems? Here you are sitting in the dark wondering what happened. All you wanted to do was to have some peace and quiet to enjoy the RV lifestyle you have been dreaming about. You don't even know how to describe your frustration and certainly did not plan for this part of the adventure. Join Terry Cooper, the Texas RV Professor, as he shares easy-to-understand terminology that will guide you through today's RV Electrical Systems, showing you how to keep that pesky Purple Monkey off your back.
---
Learning to Live Easy in Your RV Kitchen - Evada Cooper
Learn how your RV kitchen can provide you ALL the conveniences of home through understanding how the major appliances work and helping them work more efficiently. How to choose small appliances that best fit your daily needs, availability of space and requirements of electricity. Learn to stock more in a small space with less weight and spoilage. This seminar's recipe will surely help build your knowledge which results in SUCCESS!
---
Technology for Travelers: Internet connections, Smartphone Apps, Trip Planning & Navigation - Chris and Jim Guld
Jim and Chris of Geeks on Tour use lots of tech gadgets as they travel in their RV. Smartphones, Tablets, Computers, Cameras, GPS devices, a Drone, an Amazon Echo, and more. Just one of these, a smartphone, may be all you need to keep you safe, get you where you want to go, solve all your communication needs, and record your journey. Whether you're on the road for the first time or are a seasoned RVer, you will learn something in this constantly updated seminar.
---
Building Peace of Mind When You Buy or Sell an RV - Terry Cooper
You get a home inspection when you are considering the purchase of a home. Why not get a "home inspection" for your RV when you are looking to Buy or Sell? Come join Terry Cooper, the Texas RV Professor, as he guides you through the process of the What, How and Who you need to know as you build that Peace of Mind in Buying or Selling an RV.
---
Dreamer's Journey - Howard & Pam Jaros
This dynamic duo is spear-heading Workamper News' efforts to connect Workampers with great RV products, services, events, manufacturers and more! Howard & Pam are happy to speak with any business that is interested in advertising (other than help wanted). These two are fulltime RVers so their office is their RV! They have logged over 75,000 miles in both rented and owned RVs, traveling with their Corgi dog. These serial entrepreneurs also run their own website: YourFullTimeRVLiving.com, helping other RVers, and play a large role in the RV Inspection industry.
---
Workamper Tool Box - Sharee Collier
Learn the ins and outs of the Workamping toolbox that comes with your Workamper membership! Dive deep into all the valuable resources stored on workamper.com and learn how to use them get on the road, research possible employers and secure jobs for future seasons!
---
RVer Health Insurance - Geoff and Johana Matthews
Health insurance is not a "one size fits all" product. First and foremost, RV Insurance Benefits mission is to inform and educate RVers on their health insurance and Medicare options and how to maximize those benefits. The second step is to help them obtain health benefits that meet their personal needs. Workampers will learn what the known, upcoming changes are for Health Insurance and Medicare as well as what is available to insure their health and how to maximize those benefits.
---
What Others Are Saying
(Hover your mouse over the testimonial to pause rotation)
---
Wonderful Learning Experieince…
This has been a wonderful learning experience for a new dreamer. The people are so helpful and exciting - I have met lots of new friends. The seminars have helped cement my decision to do & enjoy this lifestyle.

Outstanding…
Educational opportunities were outstanding. Presenters knew how to communicate. Excellent organization! Wonderful week! Being here was well worth the expense!

Rendezvous Rocks…
Rendezvous Rocks! You'd think after 2 previous Rendezvous' that there wouldn't be anything left to learn. WRONG! If you aren't actively learning and growing - you might as well be sitting in a rocking chair going nowhere and waiting to be put 6 foot under!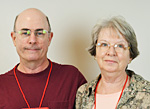 Given Us The Complete Picture…
We have just started our dreaming and looking at full-time RVing (in 3 years or so). The Rendezvous has given us the complete picture of working – from start to full-time employment. We now have a very clear idea on what Workamping is all about and how to proceed. We've met a lot of great people and got ideas from others that probably wouldn't have occurred to us. We expect to attend future Rendezvous to learn more.

Much More Knowledgable Now…
Great classes. The roundtable discussions were great; they brought up topics we didn't even know to ask questions about, like insurance and mail forwarding. I am much more knowledgeable now about the lifestyle.

I Wouldn't Change A Thing…
Could be the most beneficial time I've spent in a conference setting. Not only did the individual classes provide information and inspiration, the roundtables and large group sessions were a confirmation of things I have thought of but done nothing about. I wouldn't change a thing!

SO Well Organized…
This Workamper Rendezvous was SO well organized! Each & every seminar was well prepared and clearly presented and there were plenty of places to make notes in the smartly organized personalized binders. Things were well timed and fun to attend. It seemed that every little detail was thought of, including a page to make new friends/connections. We've been made to feel VERY welcome. BRAVO!

Excellent Way To Learn…
This was an excellent way to learn more about the Workamper experience and strategy.

Truly Inspirational…
This was my first time to attend, but it will not be the last. I've enjoyed this so much. I especially enjoyed visiting with experienced Workampers. It was truly inspirational.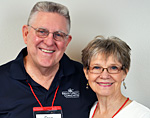 Very Enlightening…
This has been a very enlightening few days. I feel much more at ease with our decision to leave our present job and go down the road in our fifth wheel. Becoming Gold members opens a door to so much information and help that will be very valuable to us. We are getting several books and CDs that will give us even more guidance to smooth the road ahead. I am very excited about the potential of the lifestyle.


Best Thing I've Ever Done…
This was one of the best things I've ever done! After 4 years of full-timing I thought I knew a lot but no, i found out so much in a short time. Everyone was so helpful and excited about what was going on.

So Many Resources…
Anyone interested in the RV lifestyle needs to experience a Rendezvous. I know of nowhere where so many resources can be found in one place – face-to-face interaction is by far more informative than reading or watching DVDs, etc. The opportunity to talk to those who have made this decision and living the RV lifestyle was very positive.

Great Path To Confidence…
I have met some totally awesome people that have not only inspired me, but have encouraged me to continue on in pursuit of this new and exciting adventure! I definitely feel far more knowledgeable about the lifestyle and knowledge is a great path to confidence!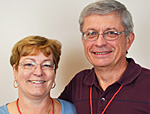 Insure Our Success…
We came here to learn about how to make Workamping work for us. We have more than met our goal. The knowledge we have gained will insure our success in our new life.