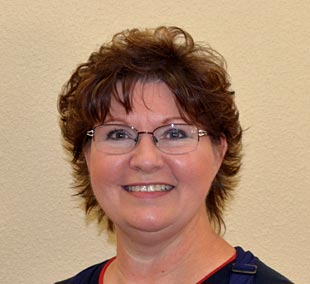 Evada Cooper
The RV Kitchen Expert
Evada, known by RV regulars as "Lady E", teaches men and women alike how RV cooking can be just as fun as creating family-style meals in a full size kitchen. Her motto – Being prepared is the key to success!
With so many things to learn about the differences in the RV lifestyle versus traditional home-style living, Lady E brings a wealth of knowledge to those seeking to live successfully in their own RV kitchen. "The RV Centennial Cookbook – Celebrating 100 Years of RVing" was published in mid-April of 2011 and sold out the first printing! In addition to her cookbook, Lady E has produced segments with RVNN.TV, along with writing articles for Fulltime Families magazine, Amerigo RV National Club, Trailer Life Magazine – just to name a few and presenting seminars across the U.S.
Lady E's experience and knowledge comes from years of working in the food industry. Before working as a General Manager of Camille's Sidewalk Cafe in Waco, Texas, she started her career by owner and operating a deli in her hometown of Rockdale, Texas for 15 years, where she specialized in catering.
From maintenance, regular upkeep, to special recipes and more, Lady E is the go-to-gal for learning all there is to know about living successfully in the perfect RV kitchen.