This year at Rendezvous we're playing a fun new game called Workampopoly!
Never heard of it? We know! But don't let that stop you from joining in on the fun!
This Workamping Event Game will be played before and during the Workamper Rendezvous Event in several ways! Attendees will have the opportunity to Collect game pieces and cash to take home some pretty awesome prizes!  
Keep an eye out for more details to be released this summer!
Basic Game Play:
Starter game packs including a game board, game pieces and cash will be sent out via direct mail during the Summer. (Dates TBA) You will receive $1000 in started game cash for each ticket purchased, unless noted otherwise.
Attendees will earn cash & game pieces for completing activities including, but not limited to: Early Registration, Front Seating, Survey Completion, Attending Seminars, Arriving Early, Attending the Job Fair or Vendor Market and much more!
Players who collect all the matching game pieces for a specific color set- win that prize!
Game cash will be used to bid on items in the Kampopoly Auction to buy a variety of items provided by Workamper News and Our Sponsors!
What Others Are Saying
(Hover your mouse over the testimonial to pause rotation)
---

SO Well Organized…
This Workamper Rendezvous was SO well organized! Each & every seminar was well prepared and clearly presented and there were plenty of places to make notes in the smartly organized personalized binders. Things were well timed and fun to attend. It seemed that every little detail was thought of, including a page to make new friends/connections. We've been made to feel VERY welcome. BRAVO!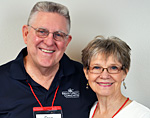 Very Enlightening…
This has been a very enlightening few days. I feel much more at ease with our decision to leave our present job and go down the road in our fifth wheel. Becoming Gold members opens a door to so much information and help that will be very valuable to us. We are getting several books and CDs that will give us even more guidance to smooth the road ahead. I am very excited about the potential of the lifestyle.


Outstanding…
Educational opportunities were outstanding. Presenters knew how to communicate. Excellent organization! Wonderful week! Being here was well worth the expense!

Great Path To Confidence…
I have met some totally awesome people that have not only inspired me, but have encouraged me to continue on in pursuit of this new and exciting adventure! I definitely feel far more knowledgeable about the lifestyle and knowledge is a great path to confidence!

Rendezvous Rocks…
Rendezvous Rocks! You'd think after 2 previous Rendezvous' that there wouldn't be anything left to learn. WRONG! If you aren't actively learning and growing - you might as well be sitting in a rocking chair going nowhere and waiting to be put 6 foot under!

I Wouldn't Change A Thing…
Could be the most beneficial time I've spent in a conference setting. Not only did the individual classes provide information and inspiration, the roundtables and large group sessions were a confirmation of things I have thought of but done nothing about. I wouldn't change a thing!

Truly Inspirational…
This was my first time to attend, but it will not be the last. I've enjoyed this so much. I especially enjoyed visiting with experienced Workampers. It was truly inspirational.

So Many Resources…
Anyone interested in the RV lifestyle needs to experience a Rendezvous. I know of nowhere where so many resources can be found in one place – face-to-face interaction is by far more informative than reading or watching DVDs, etc. The opportunity to talk to those who have made this decision and living the RV lifestyle was very positive.

Best Thing I've Ever Done…
This was one of the best things I've ever done! After 4 years of full-timing I thought I knew a lot but no, i found out so much in a short time. Everyone was so helpful and excited about what was going on.

Much More Knowledgable Now…
Great classes. The roundtable discussions were great; they brought up topics we didn't even know to ask questions about, like insurance and mail forwarding. I am much more knowledgeable now about the lifestyle.
Wonderful Learning Experieince…
This has been a wonderful learning experience for a new dreamer. The people are so helpful and exciting - I have met lots of new friends. The seminars have helped cement my decision to do & enjoy this lifestyle.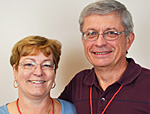 Insure Our Success…
We came here to learn about how to make Workamping work for us. We have more than met our goal. The knowledge we have gained will insure our success in our new life.

Excellent Way To Learn…
This was an excellent way to learn more about the Workamper experience and strategy.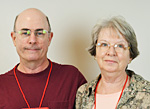 Given Us The Complete Picture…
We have just started our dreaming and looking at full-time RVing (in 3 years or so). The Rendezvous has given us the complete picture of working – from start to full-time employment. We now have a very clear idea on what Workamping is all about and how to proceed. We've met a lot of great people and got ideas from others that probably wouldn't have occurred to us. We expect to attend future Rendezvous to learn more.